Is being bonded the same as being bonded and insured? When hiring a firm or person to do certain tasks for you or your business, or is common advice to look out for, and where possible, only hire businesses that are bonded (i.e., surety bonds).
Even though a bonded business may come at a higher hiring fee than unbonded businesses, it is safer. That's because you get the security of having another company review the financials and wherewithal of the bonded business.
Or are we wrong? What is the difference between a bonded and unbonded business? Does it count? Do you need to be bonded and insured?
What it Means to be Bonded
When a business is bonded, it means that in the event that a customer files a suit against the business for theft or property, the customer gets paid by the company that issued the surety bonds.
In simpler terms, a bonded business provides protection for its customers, against theft carried out by the employees of that business. To get this coverage, the business pays a yearly premium to the bond issuer. This saves the business from paying for losses caused by employees.
When a business is insured, it means the business itself is protected from financial losses arising from unfortunate circumstances in the workplace. Premiums are paid periodically to service the insurance cover and claims can be made in instances as highlighted by the terms of the insurance. Popular coverage includes insurance for properties, machines and health of employees.
Surety Bonds are similar to insurance coverage, only that they protect the interest of the customer. As earlier explained, they provide cover for the customer, in cases where employees are found guilty of stealing from the customer.
Employees can also be bonded and insured, especially when they handle large amounts of money or valuable properties. In this case, the company runs a background check to determine if the employee is trustworthy. After thorough examination, the company gets an insurance that the employees won't steal. In the event that the employee steals, the binding company pays the employer the amount of the theft.
How much does it cost to get bonded?
Getting a surety bond is not expensive. However, a number of factors come to play in determining the amount you should pay to secure a bond. Most times, the cost is determined by the type of surety bond needed and your financial status.
On the average, bond premiums are between 0.5% to 1% of the total bond coverage for fidelity bonds. Therefore, to get coverage of $100,000 for a surety bond, you may be required to pay between $500 to $1,000. For contract bonds, the price ranges between 1-3% of the contract.
Go here to learn more about the Cost of a Performance Bond.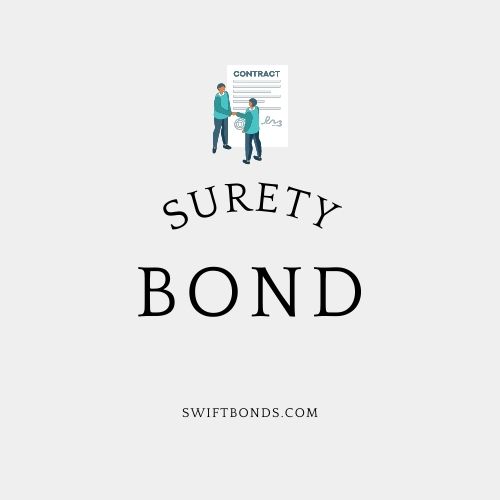 A surety bond is a contractual agreement between three parties, in which the issuer guarantees to an obligee (entity requesting the bond) that the principal (bond taker) will act according to the terms of the bond. Here is our post on the definition of a surety bond.
Who should be bonded? Should your Company look into getting a Surety Bond for its Business?
In general, businesses that care about providing value and protection for their clients should get bonded. If you run an agency that has your employee interacting with clients such that they may cause loss to your clients, it is in your best interest to get a surety bond. Many clients like to hire firms that are licensed, bonded and insured.
Is it Hard to File a Claim Against a Contractor that Has a Surety Bond?
It is not hard to file a claim against a company that has a surety bond. In the United States, surety bonds are typically used by individuals and businesses to provide protection for losses arising from contractual obligations. An individual can use it as collateral for a contractor or any other financial security measure. A business can use it when they have subcontractors on site in order to ensure that the work will be completed in accordance with contract agreements.
Conclusion
If you have a business, there is a good chance that you are required to carry a surety bond. This type of bond protects individuals from financial loss as the result of dishonest or negligent actions on behalf of your company. For example, if someone were to get injured while working for your company and they filed suit against you, then they could use the surety bond to cover their medical expenses until the lawsuit was resolved in court. If it turns out that your company acted negligently or dishonestly in this situation, then the individual would be compensated by using funds from your surety bonds. Being bonded meaning you are secure.