Need a State or City License or Permit Bond Right Away? Click On Your State Below
Can't find the bond you're looking for? Call Mike today at (979) 314-2999 or email him at [email protected] to get a license or permit bond for your business.
What is a License Bond?
A license bond is a bond that is required by certain governmental entities, such as a municipality, which allows someone to engage in a specified activity (as you can see below – there are a lot of types of these bonds). The person seeking the bond is needing this permit bond to perform the activity and the bond ensures that the party wanting the bond will comply with the rules and regulations of the municipality. The person seeking the bond is known as the Obligor and the governmental entity is the Obligee.
License & Permit Bond
In many states, a license & permit bond is actually required before you can do any work. For example, a roofer in Texas will need a license & permit bond before starting any jobs. This is different from many other states where a license & permit bond is not required.
License Bond
A license bond is similar to a license and permit bond only it's limited in what is required. For most purposes, you can consider this the same thing as a license and permit bond, as it's really a requirement to doing business within the state.
What is a License and Permit Bond?
As we mention above, a License and Permit Bond is something that is required by a governmental entity to ensure that the business is abiding by all required laws. It protects the consumer and, in many cases, protects the government.
What is the Cost of a License & Permit Bond
The cost varies considerably depending on the type of bond. Many bonds only cost one percent (1%) of the total bond amount. So, for a $20,000 bond, the cost would be $200. For other bonds, the cost runs as high as 15%.
Permit Bond
A permit bond is a surety bond that provides protection for a permit business. Typically used in commercial projects, the bond provides protection for business that the government requires to get a permit, such as a building permit.
License Surety Bond
A License Surety Bond is really just another name for a license bond, or license and permit bond.
What is a Contractor License Bond?
It's a surety bond for a contractor to get a license in a certain area. Governments require the Principal (the contractor) to get a bond to protect the Obligee (the government) through a third party (the surety).
Do you Need a License and Permit Bond?
Yes. In many places it is required before working in that area.
License and Permit Surety Bond Types
Types of License Bonds
Types of License and Permit Bonds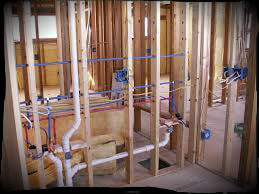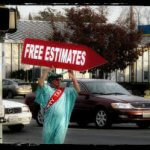 Permit and License Bond
License and permit bond are in huge contrast to most types of contract bonds or other types of bonds that might be required by the federal government, municipal governments or the state government. These bonds are required if any business wants to keep their commercial license to continue operating in the state. They will need to provide assurances that their business is financially secure and that it protects the safeguards set for the public's safety, morals, welfare and health. Even though most of these bonds are only able to cover up to the limit explicitly state on penal sums, it will also provide the business with coverage for taxing authorities, suppliers and laborers. You must then purchase additional forms of coverage through liability policies for commercial use. Since bonds are not considered to be a type of insurance contract, you will need to understand that it will not cover property damage or third party injuries that result from any type of negligence from the contractors.

Get license bond insurance today!