The surety bond industry is a vital part of the construction world and many people want them for the investment world as well. Many people don't know what a surety bond is, or who has to post one. In this blog post, we will discuss the role of the surety bond in the investment world and answer some common questions about them.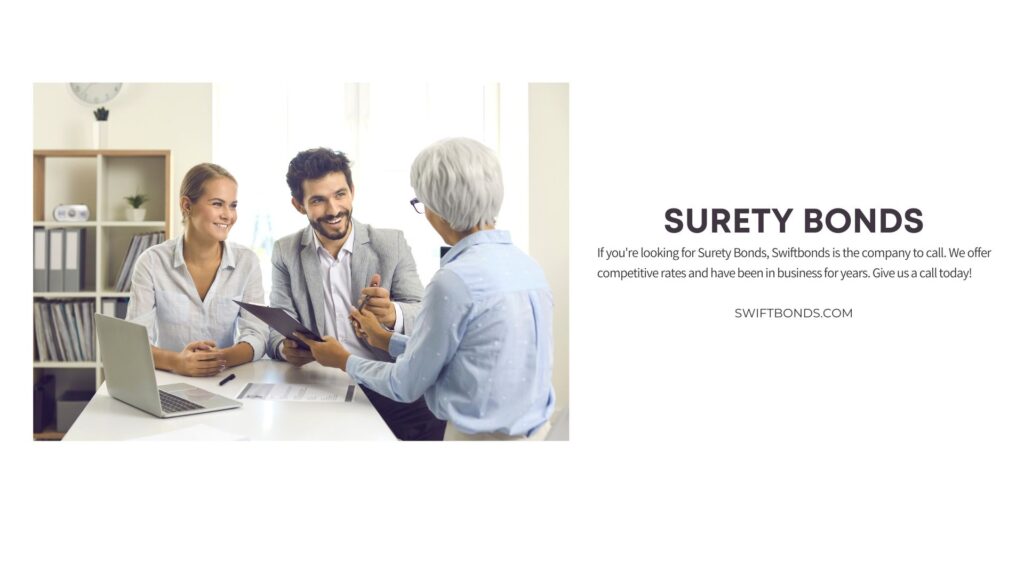 What is a surety bond?
A surety bond is a contract between three parties: the obligee, the principal, and the surety. The obligee is the party who is protected by the bond; the principal is the party who purchases the bond and promises to perform a specific obligation, and the surety is the company that guarantees payment if the principal does not fulfill its obligation.
Who is responsible for surety bonds?
There are a few different entities that can be responsible for obtaining a surety bond. The most common are businesses and individuals. Businesses may be required to have a surety bond to obtain a business license or permit. Individuals may be required to have a surety bond to act as fiduciaries, such as court-appointed guardians or administrators. In the financial world, many companies require their employees that work with finances to have an fidelity bond to protect against malfeasance by the employee.
Why is a surety bond required?
A surety bond is a type of insurance that is required by many businesses. It protects the business from losses that may occur due to the actions of employees or other individuals working for the company. Surety bonds can also protect customers who may be harmed by the actions of the company or its employees.
Who has to post a surety bond in the investment world?
The investment world is a complex and ever-changing landscape. There are many different types of investments, and each has its own set of rules and regulations. Typically, employees that handle money have to get a fidelity bond to protect the employer, as well as the any institution that would be harmed, from the employee taking funds improperly. Further, there are some companies that want surety bonds in order to protect from losses due to a bad investment - unfortunately, these types of bonds do not exist.
Are businesses required to have a surety bond?
The answer is maybe. If your business is required to have a surety bond by law or regulation, then the answer is yes - you need to have one. But if your business isn't required to have a bond, then the question becomes whether or not a surety bond would be beneficial for your company. This would typically happen for a license or permit that is needed by the business. See our License and Permit surety bond page for a list of the bonds available.
How do surety bonds work?
The answer to this question depends on the type of surety bond involved. But in general, a surety bond is like an insurance policy. The surety company agrees to pay the obligee (the entity requiring the bond) if the principal (the person or business getting the bond) fails to meet its obligations.
Surety bond for small businesses
As a small business owner, you may be required to obtain a surety bond to obtain a license or permit from the government. Surety bonds are also commonly required by landlords and leasing companies.
Is a surety bond can protect your investments?
There are many types of investments, and each comes with its own set of risks. Some investment vehicles are riskier than others, but all come with the potential to lose money. One way to protect your investments is to purchase a surety bond.
What are the benefits of a surety bond?
Surety bonds offer several benefits for both businesses and consumers. They provide financial security if a business is unable to meet its obligations, and they can also help businesses to obtain loans and other forms of financing. In addition, surety bonds can protect consumers from fraudulent or incompetent businesses, and they can provide peace of mind in knowing that a business is financially secure.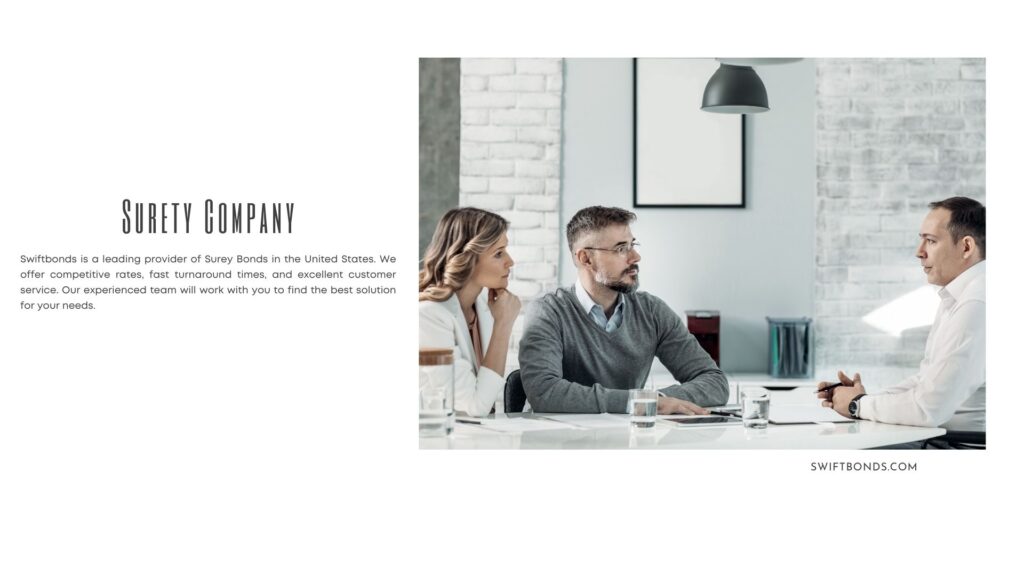 Where to get a surety bond?
There are a few options for getting surety bonds. You can purchase them from a bonding company, or you can get them through a surety bond company (like us). You can also get them through the government. Each option has its benefits and drawbacks.
Who can issue a surety bond?
Surety bonds are most commonly issued by surety companies. However, banks and insurance companies also can issue surety bonds. In some cases, the principal (the party seeking the bond) may be able to self-insure.
Swiftbonds
4901 W. 136th Street #250
Leawood, KS
66224
Tel:(913) 214-8344,
E-mail: [email protected]