Surety Bonds in Construction
Surety bonds are common fixtures in the construction business or anytime someone is made to assume fiduciary duties and responsibilities in the area of public trust. If, for one reason or another, the company or individual cannot deliver on their responsibilities, the surety company steps in to ensure that that work will be completed. If you are a contractor who is required to apply for a bond of this type, there are several steps that you need to follow, such as:
Steps
Find an agent
Get Someone with significant experience in issuing surety bonds for your particular industry. - Most of the surety agents you find are actually insurance agents or those who are working for a surety company. Some are merely moonlighting or working on the side as surety issuers.
Discuss Your Busines
Talk about your business and your plans for your business with the agent. This enables the agent to have a better idea on the specific type of coverage or policy you need and what particular service or surety company can best help you address your particular needs. This is important to make sure that you will get the policy you need at the right cost.
Help Them
Make it easy for them to provide information about your business to the bond underwriter. Present the required documentations to the agent who will then examine them to determine if you are capable of completing the job they will issue a bond for. These documents include proofs of your ability to settle your bills on time, your banking relationships, and your company's financial statements.
Prove It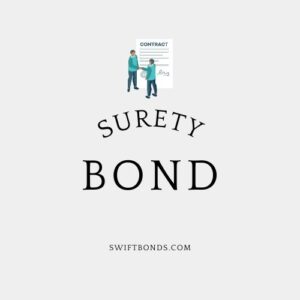 Prove that you run a well-managed company in order to pre-qualify your business for the surety bond. -. Show the surety bond company your business plan, current organizational chart with the profiles of your key personnel, your audited financial statements, and a history or details of projects you have successfully undertaken. These are in addition to the other documents and records that may be required.
If so required by the insurance company, sign the indemnity agreement. - The agreement will provide the assurance that the surety issuing company will be reimbursed for any loss they may incur as a result of the contractor's performance (or non-performance); and depending on the nature of the transaction, the indemnity may be charged to your personal or corporate account.
Be a Partner
Maintain a good working relationship with your chosen surety bond company. - This will help facilitate the process in the future, and will enable you to place bids as quickly as possible for projects that may require you to post a bond. Likewise, the insuring company may be able to help you ensure the smooth operations of your business by referring you to the right professionals you may currently need such as lawyers, bankers, or accountants.