You can now get a Contract Bond right away. For Contract bonds under $100,000, click here

For all contracts greater than $100,000, get our Express Application form:
Express Application (click to download form)
Complete the form and email to

[email protected]

.
Be sure to include the Contract and Notice of Award letter (bid specs from the obligee).
Send the bid results if you have them
What is a Contract Bond? – What They Are To Your Business
Contract bonds are used extensively in the construction sector by general contractors and subcontractors. They provide assurance from a third party (known as a surety) to the project owner (known as the obligee) that the contract (known as the principal) meet the terms of the contract – both in the timing of the work as well as the quality of the work performed.
One of the types of contract bonds that you see often are bid bonds. The other main type are performance bonds, which are commonly issued in conjunction with a payment bond.
Contract Bond Insurance Definition
Contract surety bonds is really a generic terms that includes a whole variety of bonds, including bid bonds, performance bonds and payment bonds, etc. We have other blog posts that explain those bonds.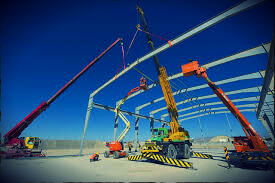 Types of Contract Bonds
The most common types are: Performance Bonds and Payment Bonds. A performance bond guarantees that you will do the work per the terms of the agreement. A payment bond (also known as a labor & materials bond) ensures that you will pay your subs and material vendors. A payment bond is crucial in making the owner happy that their project won't get a lien. Most performance and payment bonds include a maintenance bond as part of it.
Of course, there are a variety of bonds that don't fall within the contract surety bond umbrella, which include supply bonds and subdivision bonds. Some unusual ones are class and supply bonds. There are also retention release bonds, and off site material bonds.
A good resource is the Associated General Contractors of America. They provides a lot of really good information for their members on these types of bonds.
Prices are determined through calculations that are based as a percent of the penalty in case of default (the maximum that the guarantee is accountable for). This ranges from around one percent to five percent, with the most credit-worthy contracts paying the least. Unlike insurance, the rates are not based on a general assumption of loss. Instead, the rate is determined with the underlying assumption of no loss (of course, there are always unforeseen instances that force costs on the surety).
What Happens if you break the bond?
Well, the surety is going to look to you to make them whole pursuant to the terms of the contract (see the Indemnity paragraph below). In these cases, the insurance company will be looking first to get the work done, second to minimize any losses, and then third to get their money back from you.
Guarantees/Indemnity Agreement
The bond commonly consists of an indemnity agreement where the principal specialist or others concur to indemnify the guarantee if there is a loss. The Small Business Administration may guarantee surety bonds. In a piece of great news, the 2013 eligible amount was tripled to $6.5 million that they will guarantee.
Take a look at this Contract Bond Sample
Here is a Sample Contract bond for you to review.
Contract Bond vs Performance Bond
A contract bond is a specific type of performance bond that is used in construction. Specifically, the contract bond is a type of performance bond that covers only the terms of the agreement. Some people refer to license and permit bonds as performance bonds as well.
Here is a Good Contract Bond Checklist
There are several good Contract Bonds Checklists that you can get. Here's an Owner's checklist for payment and performance bonds. Go here for a definition for surety bond.
Contract Bond Insurance – Swiftbonds is a world-class contract bond agency and you can get a bond from us here.
Contract Bond in Construction
In the construction industry, contract bonds are generally associated with two main types of bonds – bid bonds and performance / payment bonds. When bidding on a project, the owner is likely going to ask for bid security – whether in the form of a bid bond or a cashier's check. Once you win the bid, then the owner will want you to get a performance bond and a payment bond. Payment bonds guarantee that you will pay your material vendors and subcontractors. Owners really like to use payment bonds as that keeps the project from being liened.
Contract bonds vs Commercial Bonds
For non credit-based bonds, they also have access to other sources of information. Yes, they still use the credit information from the big three credit agencies (Experian, TransUnion and Equifax). But they also use a variety of other sources, such as governmental sources, newspapers and your own information. That is, social media has become a large part of the data gathering machine. So, it's always a good idea to do a search of yourself and make sure that there isn't anything out there that should not be).
Rejection – And we're not talking about the Junior Prom
We have, unfortunately, worked with plenty of clients that have been rejected for a surety bond. Although we work crazy hard to get them a bond, sometimes the surety bond underwriters just will not issue the bond. The question is, simply, why? Although the question is easy, the answers are myriad.
Surety Bond Company Guidelines
First, remember that each bond company has its own sets of guidelines and rules that they follow. Although they are somewhat similar, they are not the same. Some companies place a high premium on credit quality and some place a high premium on collateral while some focus on cash flow. The general range of rejections are:
DISHONEST ACTS
A conviction of fraud, theft, or other dishonest act of the person being bonded (or of a principal of a company being bonded)
DRUG AND ALCOHOL ADDICTION
Drug and alcohol addiction (this is especially true in service industries, such as a notary bond)
ASSOCIATING WITH THE WRONG TYPES OF PEOPLE
Fraud, theft or other dishonest acts that are done by known associates of the contractor (or of the job that is being bid on by the contractor)
GAMBLING
Gambling. Yes, it is true. Gambling is a big red flag.
PERSONAL DEBT
Large personal debts that haven't affected the credit rating yet. For example, we worked with a company that had really good cash flow. The owner had good credit as he had made lots of money each year for many years in a row. However, he had a huge house and took lots of very, very expensive trips and drank expensive wines. Thus, he had no savings. What's worse, he had to take out a loan each year to pay taxes. Here's a case where he couldn't get a bond, even though he made several million dollars per year.
REFERENCES
Poor, or nonexistent, references. In this day and age, nearly everyone has someone that will vouch for their character. Having a poor reference shows a lack of self-awareness and personal judgment.
ONLINE REPUTATION
Related to poor references is a poor online reputation. As we mentioned before in the underwriting process, a person can go through a web background check. We constantly recommend to people to Google themselves and see if there is any bad information out there and then to get it removed.
DISCLOSURES
Finally, we get bond rejections when a contractor does not fully disclose everything. We ALWAYS recommend disclosing everything. We can work through a bad situation, but we have almost no defense when an underwriter rejects and, when we call to ask why, they say that our contractor did not disclose a pertinent fact.
Contact us for more about Contract Bond Definition.
This is continued on our Bid Bond page, here.
We'd Love to Hear from You
Swiftbonds
Contact Details:
Main address:
4901 W. 136th Street #250
Leawood, KS
66224
Tel:(913) 214-8344,
Fax:(866) 594-2771,
E-mail: gary(at)swiftbonds.com