What is a Health Club Bond (Fitness Club Bond)?
Many locations require a bond by a health club as there are a variety of rules and regulations that apply to them, including certain taxes and other health codes and related permits.
To get a Health Club Bond, just click on the Apply Online image below. Choose your state and then the type of bond you need.
Health Club Bond Guide
Don't worry if you don't know what surety bonds are – we've developed this guide to health club bonding just for you! To keep gym members from losing their up front investment in the health club, a significant number of states require that health club operators (and owners) obtain a surety bond prior to getting a legal license to operate. Find out quickly and easily just how little you need to pay for your health club surety bonds by contacting our knowledgeable and friendly customer service staff today. Unfortunately, each individual state has passed its own rules and regulations regarding the coverage needed for a health club or fitness center. We work within those rules to find you the best bond possible at the best price.
You are probably wondering how much a surety bond will cost if you are like most first time fitness club surety bond buyers. The health club surety bonds help protect the public from the club collecting fees in advance and then not providing the services. A Health Club surety bond is a license and permit surety bond required by government entities to receive a license in that jurisdiction for collecting fees up front.
Health Club Bonds
Maryland Registration Bond- In Maryland, the bond must be in an amount enough to cover all contingent liabilities up to $200,000. Florida Health Studio Registration Surety Bond – a $25,000 bond is needed if the fitness studio collects fees beyond 30 days in advance, or utilizes a third party to collect dues (such as EFT), or charges service fees. A surety bond protects consumers by making sure that a Gym or Health Club is able to make good on its contractual promises.
Additional locations may require increased bond amounts or additional surety bonds. Be sure to contact your bond agency or the surety claims department right away f you receive a claim against your bond, and then be sure to take action to get the issue resolved as soon as possible.
So why put it off any longer, let's get started right away and get you the Health Club Bonds you require today!
If you have need of or require multiple Health Club Bonds in multiple states, we have the resources to make this a simple and painless process for you. We have spent more than 27 combined years in the bonding industry forging and honing iron clad relationships with carriers and underwriters from across the United States. To find out more about the amounts of health club bonds in various states, how much your bond will cost and how you can get bonded, continue reading the next sections.
How Much Will This Health Club Bond Cost?
The premium that you pay for a Health Club, Spa or Fitness Center Surety Bond is typically dependent on the health club owner's credit and the bond amount required.
Information on Health Club Bonding
Not every state mandates this type of surety bond. These bonds do protect clients that have paid in advance for more than 30 days of fees for their health club membership provided that the fitness center is unable or unwilling to carry through on its promises pursuant to the membership contract. Like other surety bonds, a Health Club Bond is really a type of financial protection for the consumer and are required by fitness clubs that make it their policy to collect fees in advance or have certain collection practices.
Pay a Low Rate for Your Health Club Bond
The fact that any health club is in bankruptcy proceedings, or that its debts have been discharged in bankruptcy, shall not be a bar or defense to a surety's obligation under any such bond. These surety bonds are used to protect the consumers of the state. License and Permit Bonds are the most common form of surety bonds.
As a result, most States have passed regulations and laws regarding health club agreements that require their members to sign. Further, most health and fitness clubs need to post bonds to protect members in case they cannot stay in business. Health Clubs doing business in the State of Colorado that sell memberships for duration of more than 24 months, must post and maintain a Health Club License Surety Bond of $100,000.00 payable to State of Colorado for the benefit of any buyer injured in the event the club goes out of business. If the health spa is not exempt from the security requirements and has posted a security bond or cash, the search results will display the surety or bank.
How Much Will This Bond Cost?
So let our professional team of dedicated, experienced surety agents secure the Health Club Bond you seek quickly and easily! We will use all of our available resources and collective knowledge to insure that you get the Health Club Bond or bonds you need in a timely and expeditious fashion. We have 27 plus years of combined industry experience and we are dedicated to getting you the appropriate Health Club Bonds necessary for lawful operation quickly and easily.
We understand that each client and their many various projects have specific bonding needs and we will work tirelessly to insure that those needs are met.
Click for surety bond application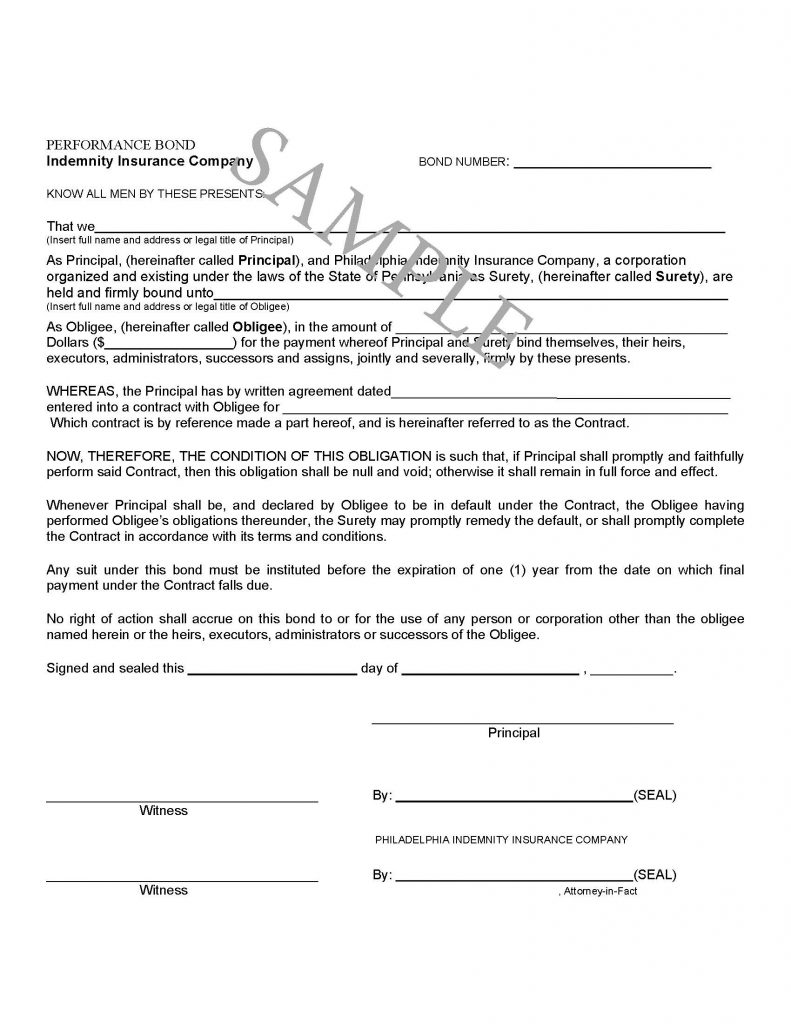 See our License and Permit Bond page for more.
Click here for more on bonds.