Get An Instant Quote on FL – Money Services Business Bond Now
What is Florida Money Services Business Bond?
A Florida Money Services Business Bond is a surety bond and acts as a security device or collateral to obtain the license required in order to operate as an approved money transmitter.
Need a Money Services Business Bond?
If you are interested in obtaining a bond for your business, we can help! We offer bonds to cover the following types of businesses: check cashing services, money orders, wire transfers and other related financial transactions.
Our goal is to provide our customers with the best service possible while also providing them with an affordable option for their needs. Contact us today to learn more about how we can help you get started today!
Click here if you want more information on our bonds!
Why do I need Florida Money Services Business Bond?
Florida Money Services Business Bond protects you from fraudulent acts and the commingling of customer funds. With this surety bond, a principal is agreeing to follow all regulations, rules and laws found in Chapter 560 of Florida Statutes.
Why Florida Money Services Business Bond required?
The Florida Office of Financial Regulation requires a license and bond for money service businesses under the state's regulation. The obligee on this bond is the Head of Offices, which in turn must approve any transactions between consumers and approved companies like yours to ensure customer satisfaction while also protecting their investment with you through your corporate surety company.
How MSB work?
There are many money service businesses that provide currency exchange and conversion services to organizations all over the world. Financial institutions which transmit or convert money fall into the classification of 'Money Services Business' (MSB).
What qualifies as a money transmitter?
You're most likely already familiar with the term "money remitter" or "payments provider", but what does it mean to be one of these things and not just someone who receives funds from another location, transmits them elsewhere.
Are you a money transmitter in Florida?
A petition for declaratory statement seeking confirmation that payment processing activity does not require a license has been rejected by the Office of Financial Regulation. Get a Highlands County, FL – License and Guarantee ($10,000) Bond.
Do I need a license to transfer money in Florida?
In the state of Florida, any LLC or limited liability partnership engaged in money transmission business must obtain a Money Transmitter license. These entities are authorized to receive monetary value and currency for purposes of transmitting it elsewhere.
Is Walmart a money service business?
Walmart is using money services to grow sales and compete with rivals. One way Walmart does this is by offering customers the option of cashing checks, paying bills, transferring funds or shopping for prepaid cards in-store.
Is an ATM a money service business?
An ATM is not a money service business. Setting up an ATM for withdrawals does not fall under any of these categories, so it's definitely not considered to be a money service business – especially if all the machine will do is dispense cash.
Is Amazon a money transmitter?
Amazon Payments, Inc. is not a money transmitter in the United States but still falls under their licensing and regulations for several states including Louisiana which they are licensed to operate as one.
Which states do not require a money transmitter license?
Only two states, Montana and South Carolina, do not require a money transmitter license. States such as Oregon also allow for these licenses to be obtained in person or online.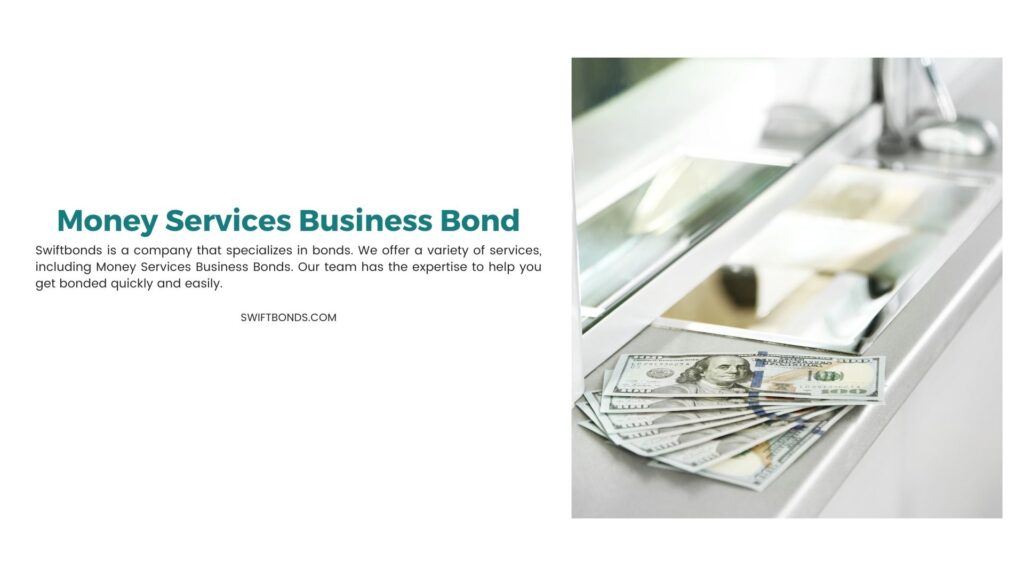 How do I start a money service business?
In order to start a money service business, you must complete the registration form and have it signed by any owner or controlling person before your 180th day. You will be required to re-register every two years as well in some cases so stay on top of this!
How do I renew my FinCEN registration?
If you are an MSB that completed its initial registration and applied for a renewal, be sure to file your Registration of Money Services Business Form by December 31. The form is accomplished with the FinCEN Form 107.
Is Western Union a money service business?
Western Union is a company that seems to be providing financial services. You would think Western Union only provides money transfer service, but it also offers bill payment and even has stored value for people who don't use banks.
What is an MSB license?
A money services business is a legal term used by financial regulators to describe businesses that transmit or convert money. This definition was created in order to include more than just banks, which are usually the ones providing these types of services, as well as non-bank financial institutions.
Is PayPal a money service business?
PayPal is the name for one of many money service businesses in today's society. MoneyGram, PayPal, Western Union and more are all transmitting services that allow you to send or receive currency without any hassle. Find a Hernando County, FL – Sewage Disposal ($25,000) Bond.
What businesses are required to register with FinCEN?
The FinCEN regulations require all five classes of financial businesses to register with the US Treasury. These businesses include currency dealers, check cashers, issuers of traveler's checks or money orders, sellers or redeemers of traveler's checks and lastly money transmitters.
Is a payroll company a money transmitter?
Payroll companies may be deemed to be money transmissions if they process funds. However, some payroll companies work with a licensed partner or payment processor and themselves do not have a license in most cases.
Are ATM owners MSBs?
It depends. The United States Postal Service is included in this category, but as long as currency isn't being exchanged and no money orders or traveler's checks are involved (otherwise they would be considered issuers), then it doesn't count.
What is a privately owned ATM?
Privately owned ATMs are popping up all over the place. These cash-intensive businesses may have one machine or many, but they're usually in high traffic areas to make it convenient for their customers who need quick access to easy money.
How hard is it to get a money transmitter license?
Obtaining a money transmitter license is no easy feat. It involves amassing all 50 state licenses and can take up to two years, not every fintech startup requires coverage for this but it may be worth the time depending on what they are looking to do with their business as there could be fines if caught without one.
How do I prevent a money transmitter license?
Get an FBO (For Benefit Of) agent relationship / account from a licensed US Bank! National Banks are exempt from obtaining Money Transmitter Licenses for each State.
Why is MSB high risk?
It is especially vulnerable to money laundering for transactions because they often deal with cash and one-off transactions that cannot be tracked. MSBs need a comprehensive anti-money laundering compliance program in order to protect themselves from the risks of illegal activity.
Who regulates MSBs?
Regulating the MSBs in America is a job for FinCEN. They are required to register with them if they aren't an agent of another company and comply with the Bank Secrecy Act, which was brought about by what's commonly known as The Patriot Act.
Are ATMs regulated?
That's a great question! A lot of people don't know that the Federal Electronic Funds Transfer Act and Bank Protection Act have some regulations for banks operating an ATM. These laws are in place to help protect bank customers from hackers, but they're not about making sure you stay safe at all times while using one.
What is MSB redemption?
MSB or Money Services Business typically means any business that is engaged in the transmission of money, other than banks and brokerage firms. These might include issuing, selling, redeeming traveler's checks or currency exchange. See a Florida- Health Studio ($25,000) Bond.
How often does an MSB need to register with FinCEN?
Every two years, MSBs must renew their registration with the Financial Crimes Enforcement Network (FinCEN). This is done on or before December of each year.
How do money service businesses work?
A person offering check cashing, foreign currency exchange services or selling money orders may be considered as one. This applies to any individual doing so for more than $1,000 in a day per transaction with at least two transactions from different customers involved.
How do you get a check cashing license in Florida?
Qualified applicants should apply online for the license. Applicants will need to meet Florida's licensing standards pursuant to Chapter 560.1401 of their state law and be sure that they maintain a federal registration as an MSB with all necessary records, reports, etc., in accordance with federal requirements
Is Bitcoin a money transmitter?
Bitcoin is not only an innovative currency, but it's also the most popular form of virtual cash. This poses some interesting questions when you consider that bitcoin-based businesses are classified as "money transmitters." In order to operate in many US states, any company transmitting bitcoins needs to get their license beforehand.
Who needs to register with FinCEN?
Under the law, five classes of financial businesses are required to register and get approval from FinCEN in order for them to be able service customers. These include currency dealers or exchangers, check cashers, issuers of traveler's checks or money orders, sellers or redeemers of traveller's checks/money orders. Finally there is a fifth class which includes people who transmit funds overseas electronically.
Is the post office an MSB?
The United States Post Office handles millions of packages and letters every day, making it seem as though they would be considered one type of MSB. However, there are many individuals who believe otherwise because if you look closely at their annual balance sheets in recent times, they have not had any significant earnings from so-called "non postal business."
What is a FinCEN Form 105?
In order to keep our money safe, the United States government requires travelers entering or leaving with more than $10,000 in U.S. currency to report it on a FinCEN Form 105 that says "Report of International Transportation." Need a Miami, FL – Itinerant Locksmiths and Tool Grinders ($500) Bond.
Contact us for more on Money Transmitter License Florida