Get An Instant Quote on Broward County, FL – Rental Car Concession and Lease Bond Now

What is a Lease Payment Bond?
Lease payment bond is a form of surety that protects the landlord from non-payment or breach by tenant. If for any reason, your lease agreement is violated and you're placed in default with the terms of said contract, then landlords can seek compensation through this very special kind of protection insurance policy (which they are able to purchase as an insured).
Need a
Broward County, FL – Rental Car Concession and Lease Bond?
We offer competitive rates and we can help with all of your bonding needs. Whether you need a lease bond or a rental car bond, our experts are here to serve you.
Contact us today at (913) 214-8344 or email us at [email protected] if you need assistance with any of these services! We'll be happy to answer any questions you may have about our products and how they can benefit your business!
Click here now to learn more about what we offer and see if it's right for your needs!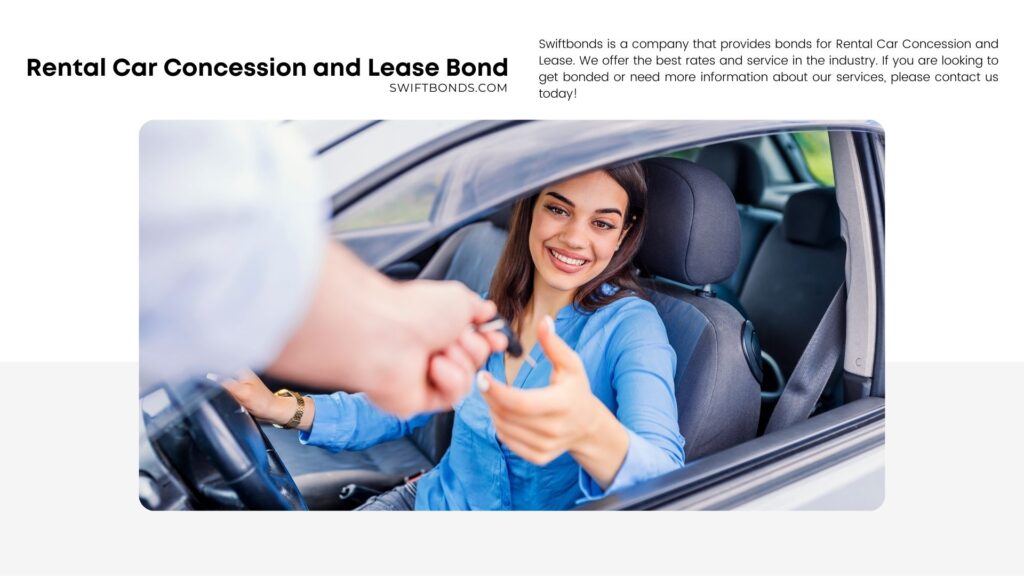 Why do I need Rental Car Concession and Lease Bond?
A surety bond protects the party requesting the bond, in this case you, from any financial losses if there are poor decisions or damage made by your company. The Florida (County of Broward) Rental Car Concession and Lease Bond helps to hold you accountable for all business decisions while making it easier on yourself when representing your organization. See a FL – Carrier Service Providers Use and Lease Agreement Payment Bond.
What is the purpose of Rental Car Concession and Lease Bond?
The Florida Rental Car Concession and Lease Bond is a big stamp of approval for any rental car company or individual who wants to buy, sell, lease out or rent their cars. It tells your Obligee that you can be trusted as a Principal and stand behind your business decisions with the intention of growing it in the future. Get a Callaway, FL – Garbage Hauler Bond.
What is a Concessionaire Bond?
A Concessionaire Bond is a bond that must be filed with the entity requiring the bond as a stipulation to an agreement. This type of bond often happens when concessionaires use land or commercial premises and sell goods and/or services.
How much is a Lease Bond?
The cost of getting approved for the lease bond can vary depending on how well your credit score stacks up. Surety may also look at personal and business financial statements, as well as assets in order to get an idea about what you're worth before approving or denying someone's application. Read a Florida – Business Opportunity ($50,000) Bond.
How to get your Lease Bond?
Would you like to know the first step in getting your Lease Bond? It's super easy! Fill out our quick online application and get a no obligation quote today. Our Underwriters will contact you within an hour of submission, or come chat with them on the phone for help applying. Here's Broward County, FL-Private Courier Service ($25,000) Bond.